Spotify
Co.Lab
Project Type
Contributions
The Brief
Propelled by services like Spotify, the music industry has rapidly evolved—leaving many artists struggling. Spotify's artist-focused team asked us to develop a brand platform that would increase brand sentiment amongst this important segment of their community.
The Spark
After interviews and qualitative research, we discovered that the root of the sentiment issue for up-and-coming artists was a perception that Spotify didn't have the artist's best interests in mind. The initiative needed to prove them wrong.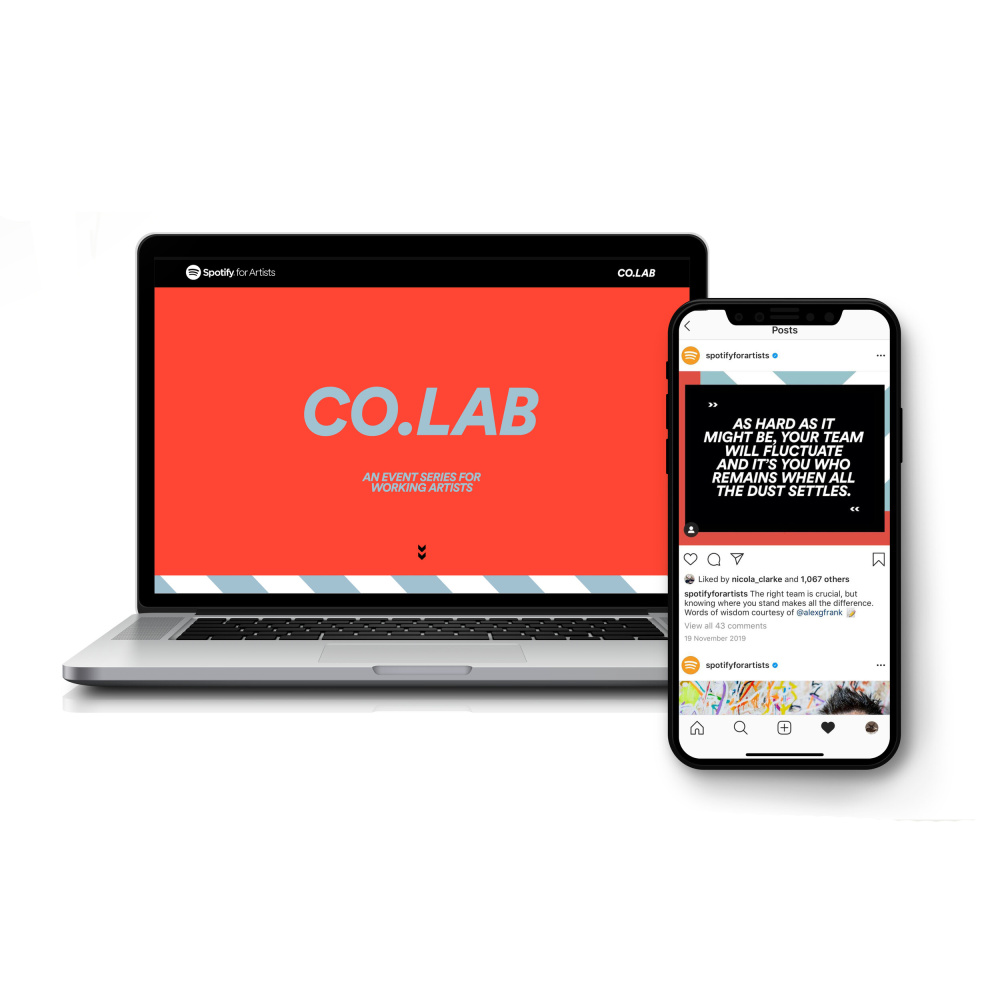 The Work
We launched CO.LAB: a brand platform that connects musicians with the industry's best—to learn new skills and obtain practical strategies for success in today's landscape.
We invited a curated group of up-and-coming artists to a series of intimate events focused on providing insights around relevant topics, ranging from touring and release strategies to merch and defining your visual identity. Each activation functioned as a launch for a pre-produced magazine—as well as a content-generating studio—allowing attendees to dive deep into event themes.
Our first 5 events increased Spotify for Artist's brand sentiment by 38% among our target audience. With thousands of applicants and hundreds of attendees, the platform has gone global, popping up in cities from Atlanta to Auckland.