Medium
Ghost Boat
Project Type
Contributions
The Brief
To drive a growth phase at Medium, we needed a way to role model the creative possibilities of the innovative publishing platform we'd created.
The Spark
We saw an opportunity to use a popular pastime —internet sleuthing — for positive ends: a small but meaningful intervention in the international migrant crisis in North Africa and the Mediterranean region.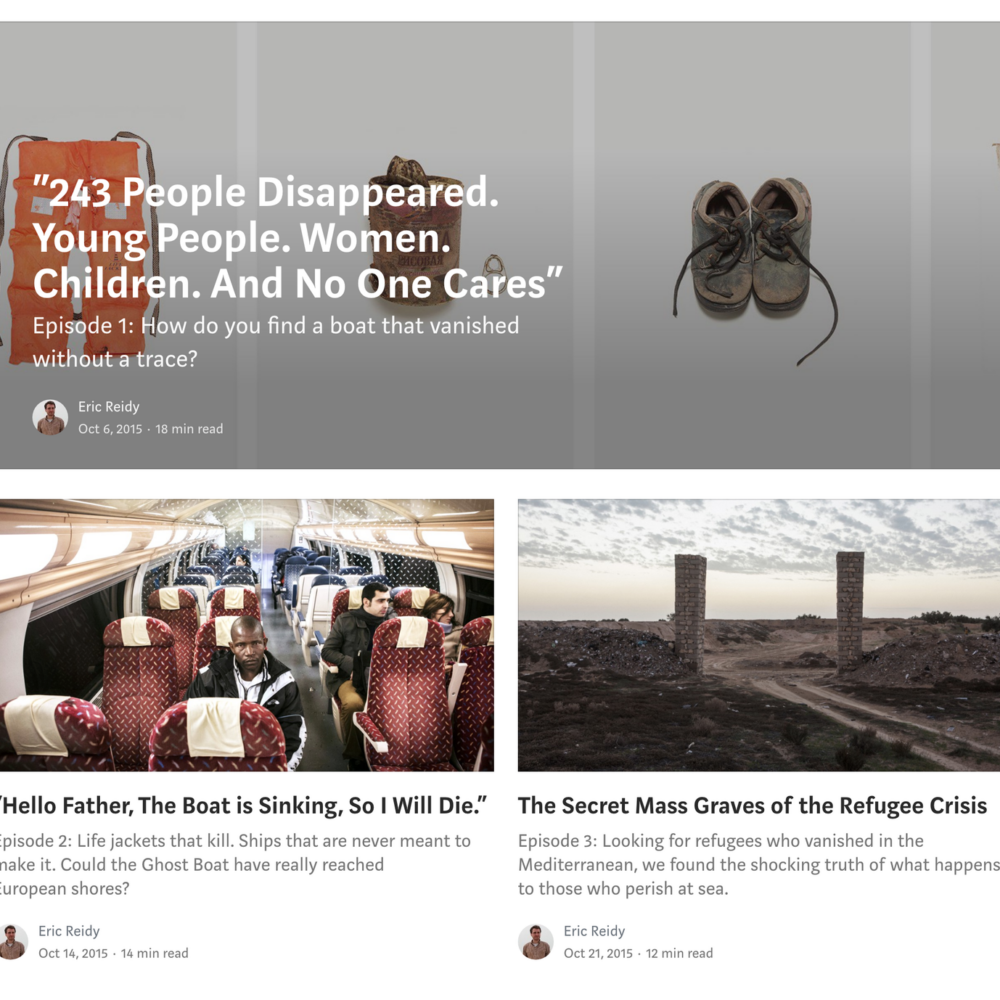 The Work
Ghost Boat was a 10-part participatory investigation into the disappearance of a Libyan refugee boat transporting over two hundred people to Europe.
Through open calls to review satellite imagery and data sharing, we engaged online communities to share in our quest to find the missing boat and its passengers. 
Photographer Gianni Cipriano created stunning imagery, from documenting objects abandoned by refugees that made the arduous journey from North Africa to Sicily to portraits of surviving family members.