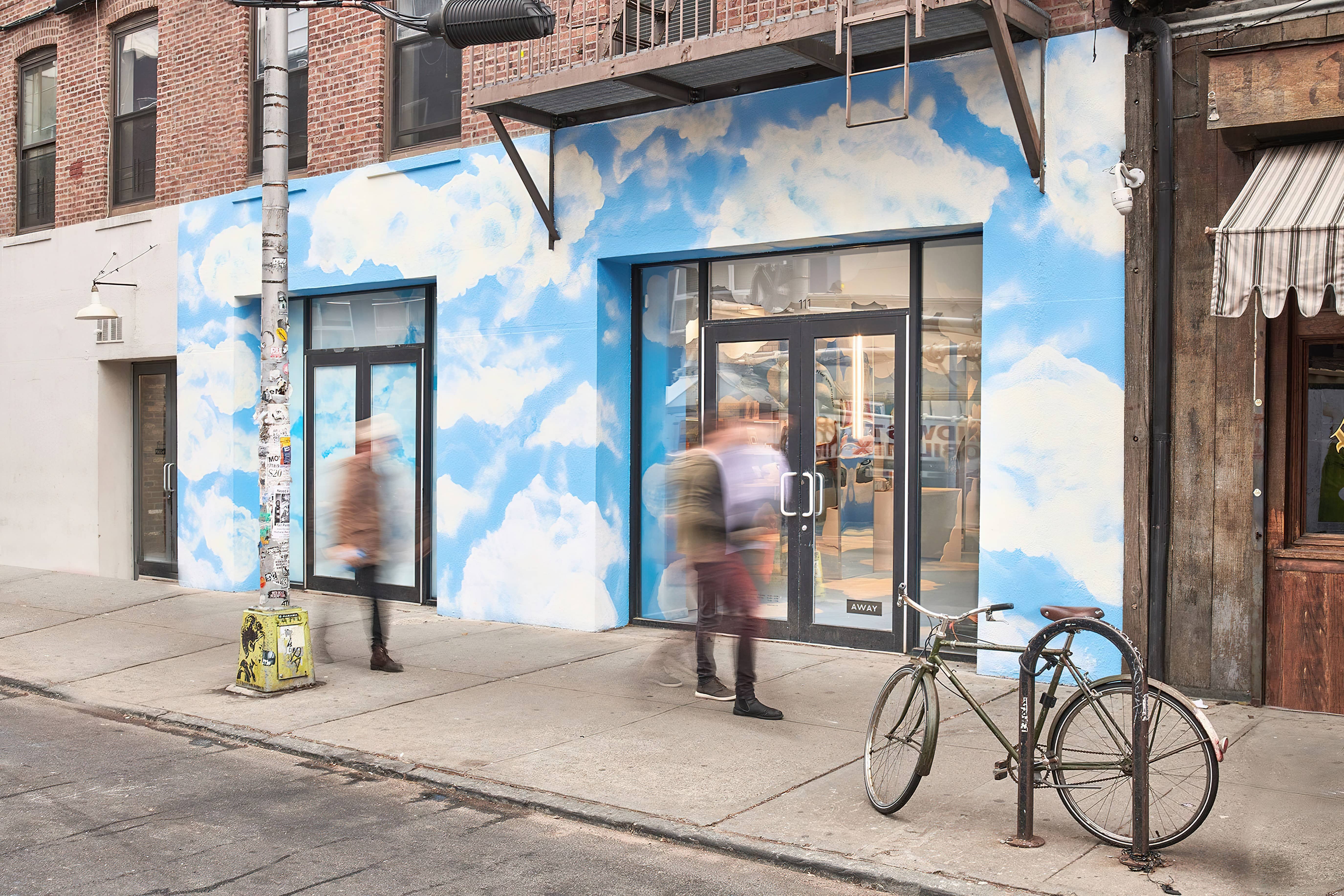 Away
Above the Clouds
Project Type
Contributions
The Brief
Away, the global lifestyle brand that's on a mission to transform travel, asked us to craft an immersive holiday shopping experience that was equal parts functional retail and brand story. 
The Spark
We reflected on the ways that holiday travel can stir up anxious feelings of hustle and bustle. But that once you're en route, high above the clouds, where the air is calm and the colors are vivid, hope and excitement start to creep in.
Holiday shoppers needed precisely that oasis of calm during the busy holiday season—a space that reminded them that traveling with Away could be soothing and that the dreaded shopping experience could soon give way to a transcendent one.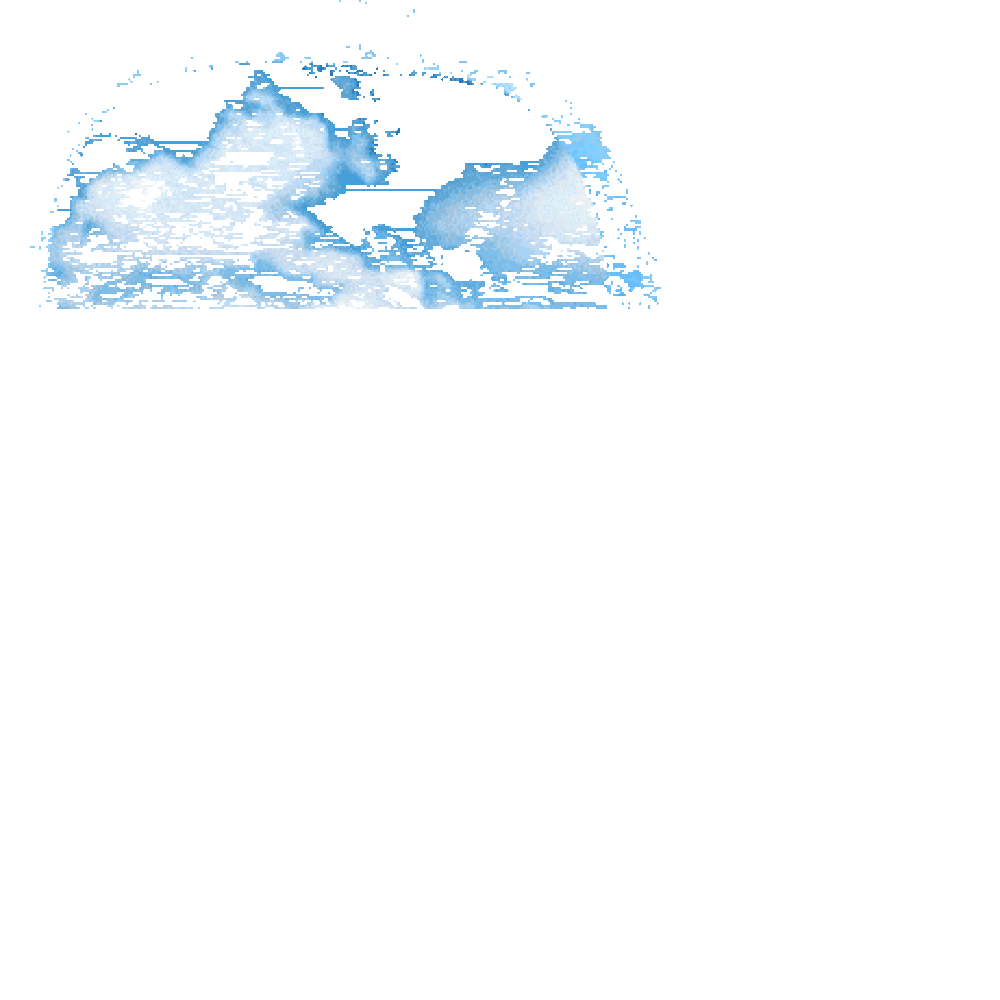 The Work
Featuring theatrical painting, an immersive video experience, custom product displays, and custom monogramming, we created a one-of-a-kind holiday pop-up. It brought to life the peaceful inspiration found high above the clouds.
Guests in Brooklyn shopped Away's lineup of travel essentials while stepping into an immersive brand story.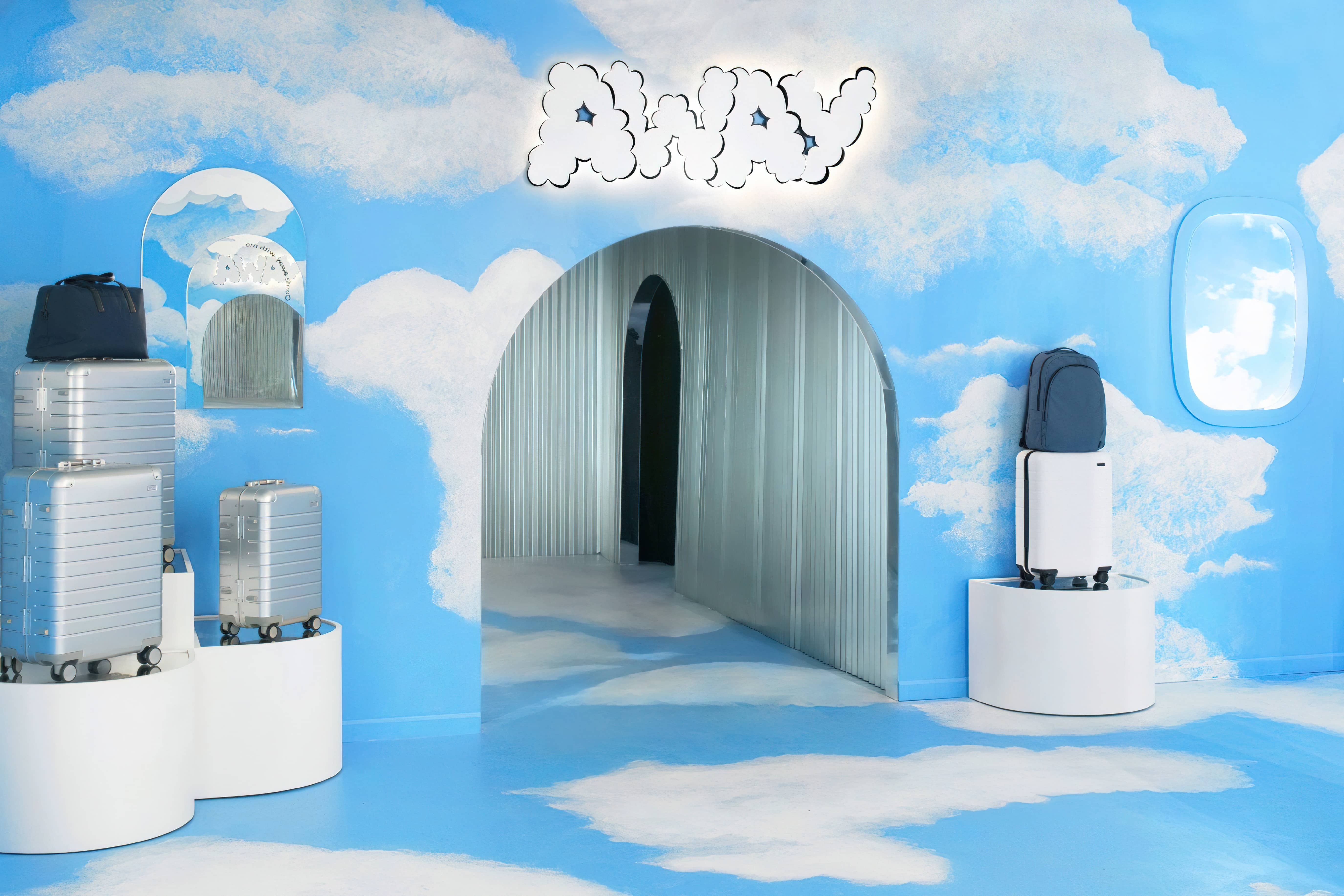 Equal parts immersive brand story and fully functional retail.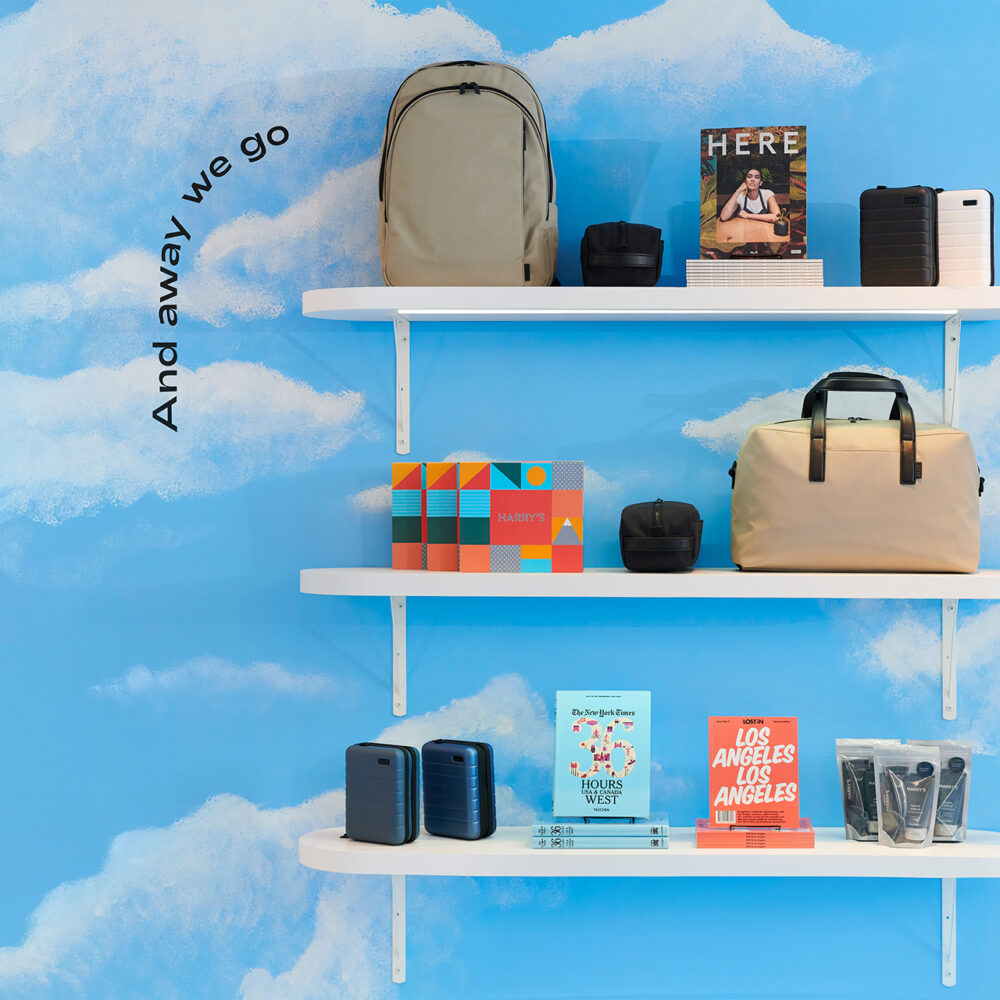 Designed to simulate the feeling of peace found high above the clouds—an oasis of calm, far from the chaotic holiday season.